Verus Anticheat
The most lightweight, reliable and scalable minecraft anticheat solution.
Info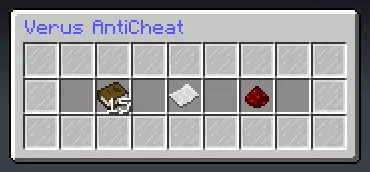 About Verus
Verus is an advanced packet based minecraft anticheat, made to perform at any player count, on any server version between 1.7 and 1.20.1, without any performance overhead. Verus mainly operates on the netty threads, by doing this we're not putting any unnecessary load onto the main thread. Verus is compatible with any plugin, as it operates at the packet level, and tracks all essential incoming and outcoming packets.
Features
Lifetime Guarantee
One time payment, no extra monthly fees involved.
Performance
Handle thousands of players on a single instance with absolutely no overhead

Secure Authentication
Secure access to our authentication servers.


Advanced Logging System

Lookup player bans and logs via MongoDB, MySQL or PostgreSQL.

Contact Us
Join our Discord
Join our discord and make a ticket, using !ticket (reason), for support or to request to test Verus.